COVID :
To reduce the spread of the Virus we require everyone to observe Government recommendations regarding Hygiene and Face Coverings.
Please refer to the Government Website for up to date recommendations.

Best Wishes,
R.I.F.T. HQ.
Our Sites
Com's Site 3
EX-RAF Site. Buildings, Bunkers, Brick Trenches, Tarmac Roads and Open Land, all covered in Natural Woodland!
Location: Chipping Warden (near Banbury), OX17 1LZ
Next Game Day: Sat 25 Sep
The Bomb Dump
Military Owned Ex-Munitions Storage Facility with 10 independent buildings, one Command Building, roadways & mixed terrain.
Location: Middle Wallop (near Andover), SO20 8DY
Next Game Day: Sun 03 Oct
The RIDGE
Old Clay Quarry: 40 Acres of Huge slopes, rolling hills, steep terrain with Woodland and dense scrub. Ideal for Snipers & Small Arms!
Location: Barton Le Clay (near Luton), MK45 4LG
Next Game Day: No Plans
REDCON-2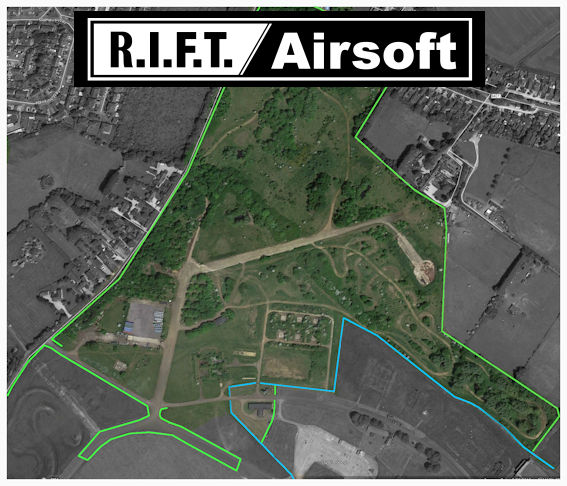 MOD Land: Large Site, Mixed terrain, Buildings, Cabins, Tank Graveyard, Indoor Facilities, Concrete Parking + more!
Location: Abingdon Oxfordshire, OX13 6BX
Next Game Day: Sun 19 Sep
PATHFINDER
MOD Land: Large Site, mixed uneven terrain, high and low ground, ideal for all scenarios!
Location: Dalton Barracks, Abingdon, OX136JQ
Next Game Day: No Plans