COVID RULES:

Only share a Vehicle with people within your Safe, Social Bubble.
Pre-Book ONLY - NO visitors or walk on players.
Please bring your OWN PEN to sign the Insurance Disclaimer.

Face Coverings must be worn inside any closed off structure or building in the Safe Zone.
(unless you have a Valid Exemption)
Site Specific rules are also explained in the Morning Safety Brief.

Keep a 2 Meter distance from other people and no less than 1 Meter if 2 Meters is not possible.
Please wear Face Coverings whenever possible even when outside for extra safety.
Personal Hygiene is paramount - please use the Hand Sanitizers provided. Clean your hands often.
Do not book in or turn up to any Event if you or a Family Member are displaying COVID related Symptoms.
Your details will be taken and held for a minimum of 21 days.

The restrictions in place will inevitably slow the start of the day down, however, it will enforce a safer Event.
If we ALL cooperate as a community, we can still enjoy the Sport & keep each other SAFE.

Best Wishes,
R.I.F.T. HQ.
REDCON-2.1
General game site information and rules below. Game days may differ to below and we always advise to read the game information and rules before booking on.
REDCON-2.1: (NEW NAME TO BE DECIDED SOON!)
Is part art of an ACTIVE MOD Site; RAF Abingdon dates back to WWII.
The area we are using is the open area of the land at the Western part of the Airfield - approx 30 ACRES.
It's a large Site with mixed uneven terrain, high and low ground, ideal for all Weapon types!
We plan to use Military Vehicles for certain Scenarios & add lots of static defences!

Site Facilities
Concrete Parking Area - YES
Free Battery Charging YES
HPA Refill - NO
Toilet(s) - YES
On Site Tech & Mini-Shop - YES - OnlyAirsoft ON-SITE RETAIL SHOP!
Hot & Cold Food & Drink all Day - YES
Undercover Set Up Area - NO - please work from your Vehicle
(if you do not have a vehicle to work from, we will arrange a table for you)

*PLEASE NOTE: WE ARE TESTING THE LAND - FEEDBACK WELCOME!
DUE TO THE FILM WORK THAT IS TAKING PLACE
WE HAVE BEEN ASKED TO USE THIS AREA FROM TIME TO TIME.
IF THIS AREA IS POPULAR, THEN WE WILL RUN IT ONCE A MONTH AS WELL AS THE ORIGINAL AREA KNOWN AS "REDCON-2"

NOTHING TO PAY UNTIL THE DAY - CASH OR CARD ACCEPTED
THIS EVENT IS NOT A PRE-PAY EVENT.
(Filming is taking place on Site, so there may be changes to the area we play!)
---
General Site Info
For RIFT to offer the best experience we ask all customers to arrive within the arrival period, gates are locked and access my not be permitted after gate closure.
Arrival Time: 07:55 NO EARLIER PLEASE!
Gates Open: 08:00
Gates Close: 09:00 (SHARP!!)

Speed up the sign in process by downloading and completing our disclaimer!
Location Info
Location: Dalton Barracks, Abingdon, OX136JQ

Abingdon Airfield
Dalton Barracks
Barrow Lane
Abingdon
Oxfordshire
OX13 6JQ (nearest Postcode)
Shop and Repairs
At all RIFT events we have a well stocked and skilled shop & repair team! Provided by OnlyAirsoft and Airsoft Monkey.
OnlyAirsoft
Website:
https://www.onlyairsoft.com
Phone:
01438 362922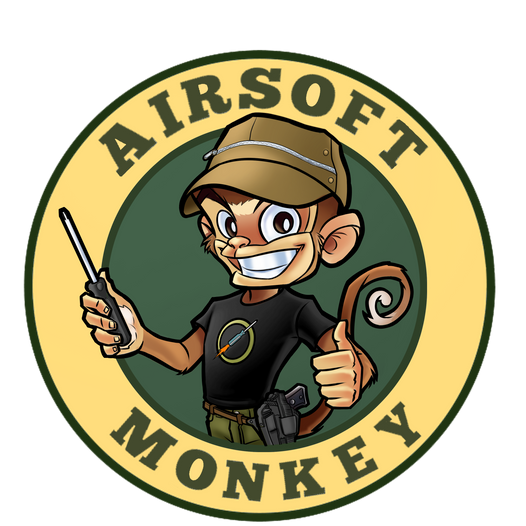 Airsoft Monkey
Website:
https://airsoftmonkey.co.uk
Email:
phil@airsoftmonkey.co.uk
Phone:
07412615650
General Site Rules
Age Limit
We are insured for ages 12 and Over
Eye Protection
Rift Airsoft Highly recommends FULL FACE Protection for all Players.
UNDER 18's MUST WEAR FULL FACE PROTECTION TO COMPLY WITH OUR INSURANCE
Full Face Protection will be available to borrow if required.
All players who bring their own Eye Protection on Site MUST ensure it can withstand a point-blank impact from a .20g bb @ 500fps.
FPS Limits (JOULE Limits will be tested on the day)

Pistols:
Spring, Co2 or Gas - not to exceed 350fps
(Co2 Weapons: Please insert a NEW Gas Bulb so we can Chrono it at its highest point - thank you)
Shotguns:
Spring, Co2 or Gas, single or Multishot - not to exceed 350fps

Electric or Gas Assault Weapon:
350 FPS - Full Auto allowed at range - Single Shot when close.
2 Second Burst at all times.
Support Weapons:
MAX 370 FPS - 20 Meter Minimum Engagement Distance (MED).
Support Weapons Firing between 350-370 FPS must adhere to 20 Meter engagement rule & may use a 4 second burst, with the bi-pod deployed, firing from a static fixed position. A Support Gunner may use a 2 second burst when they are moving from one position to another.
Side arm/smg required for CQB.
---
Support Weapons Firing 350 fps and below may engage at close range, however, we will ask that you do NOT fire Full Auto point blank at another player.
4 Second Burst allowed as long as the Bi-Pod is deployed and the weapon is being fired from a static fixed position.

If you have a very high rate of fire, please keep to a ONE second burst when fired Fully Automatic to AVOID OVERKILL
HPA Weapons are welcome but must remain locked to the correct FPS limit for that particular Weapon type.

DMR - Semi Auto Only
Maximum 500fps 30 Meter Minimum Engagement Distance.
2/3 Second delay between shots / wait until the first shot has landed before firing again.
(typical battery operated Semi Auto Weapon) - side arm/smg required for CQB.

Sniper / Bolt Action:
Maximum 500fps - 30 Meter Minimum Engagement Distance.
(typical long range Sniper - side arm/smg required for CQB)
Joule limits:
Generic RIF; Full auto allowed = 1.13 joules (NO minimum engagement)
Support Weapon, Full Auto allowed = 1.27 joules (20 minimum engagement)
Single shot only = 2.32 joules (30 minimum engagement)
Moscart Launchers:
NO Point Blank Shots.
NO Aiming for the HEAD.
We allow all Airsoft weapons on Site as long as they are strictly in line with UK LAW.
Additional Rules For THIS Site:
12 Gauge Blanks are STRICTLY Forbidden.
SMOKE is Prohibited inside ALL Buildings.
TRESPASSING OUTSIDE OF THE GAME PERIMETER IS STRICTLY FORBIDDEN

NO DRY FIRING OR TESTING YOUR WEAPONS
AT ANY TIME IN THE CAR PARK OR SAFE ZONE
Please use the shooting range provided to TEST your Weapons
KEEP ALL WEAPONS COVERED & SECURED
WHEN TRANSPORTING THEM TO & FROM THE SITE
Airsoft Guns ONLY - *No "BB" Airguns*
6mm Plastic BB's ONLY - *No Metal or Glass BB's*
NO TAG ROUNDS - NO "40 MIKE" or Master MIKES

Pyrotechnic & Blank Fire Grenades
Only UK approved pyro/smokes are permitted on site.
Flashbangs up to MK5 are allowed.
NO TAG Rounds please.
SMOKE is permitted OUTSIDE of Buildings.
9mm Blank & Primer BFG's are allowed.
(all BFG's are to be thrown underarm not to exceed waist height)
12 Gauge primers are allowed.
12 Gauge BLANKS are allowed.
All Bangs are considered "Grenades"
All Grenades have an invisible "kill radius" of 5 Meters.
NO Homemade Pyro OR Firework Bangers please!
A Full Safety Brief will be held before the Games begin!

There are no games, currently open for bookings.
Our Other Sites
Com's Site 3
EX-RAF Site. Buildings, Bunkers, Brick Trenches, Tarmac Roads and Open Land, all covered in Natural Woodland!
Location: Chipping Warden (near Banbury), OX17 1LZ
Next Game Day: Sun 20 Jun
The Bomb Dump
Military Owned Ex-Munitions Storage Facility with 10 independent buildings, one Command Building, roadways & mixed terrain.
Location: Middle Wallop (near Andover), SO20 8DY
Next Game Day: Sun 04 Jul
The RIDGE
Old Clay Quarry: 40 Acres of Huge slopes, rolling hills, steep terrain with Woodland and dense scrub. Ideal for Snipers & Small Arms!
Location: Barton Le Clay (near Luton), MK45 4LG
Next Game Day: Sat 26 Jun
REDCON-2
MOD Land: Large Site, Mixed terrain, Buildings, Cabins, Tank Graveyard, Indoor Facilities, Concrete Parking + more!
Location: Abingdon Oxfordshire, OX13 6BX
Next Game Day: Sun 20 Jun